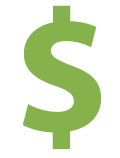 DONATE


A report by the Center for Economic and Policy Research states that 50% of adults living in poverty have a disability. People with disabilities account for a larger share of those experiencing poverty than people in all other minority, ethnic and racial groups combined.

We do our best to help every person who comes to us looking for mobility equipment. Please help us reach our goals. Your financial support helps us pay for batteries, tires, motors, and other parts. We also gladly take donations of used equipment.

Even though we do our best to provide the lowest prices on mobility equipment, our prices may still be too high for low-income people. Your generous donations help us serve the folks who fall through the cracks.

Donating to Goodwheelchairs.org is a great way to help others, and it's tax-deductible!


| | |
| --- | --- |
| | |
You can send your monetary donation online now securely through PayPal. Just click the button above and you can pay directly from your bank account, credit card or PayPal account.

If you would like to donate equipment, please call or email us and we'll be happy to make arrangements for pick-up or drop off.

We accept donations of previously used, unneeded wheelchairs, motorized scooters, walkers, and other mobility equipment. We give you a tax-deductible receipt you can use as documentation for your tax return, as part of the process of claiming a deduction for its FULL FAIR-MARKET VALUE. We then offer this valuable equipment to the medically uninsured or underinsured at a very affordable price.

All proceeds from sales support GoodwheelChairs and the nonprofit services of our parent organization, The Human Potential Center.

VOLUNTEER
Helping us "spread the news" by word of mouth, emails, etc., is also a valuable contribution to this project.

We need someone who is familiar with groups that serve disabled people and is willing and able to network with them and let them know about our service through sales and marketing. We hope you will network with groups and disabled individuals for maybe 6 hours per week, and you can largely decide on your own work schedule.

To learn more, go to VolunteerMatch.org or contact Bob McGarey at (512) 441-8988 or Bob@GoodwheelChairs.org.

* You will need a working knowledge of some of the local groups that serve disabled people. If you are disabled, that would tend to add credibility to your work with those groups. Feel free to call us, meet with us in person and/or come by and visit GoodwheelChairs and the Human Potential Campus, and then decide for yourself whether you feel this would be a match for you.